A FEW PLACES THAT WE'VE BEEN FEATURED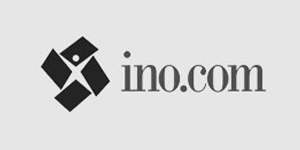 Build Your Trading Confidence Step-By-Step
Most of the trading education available on the internet is centered around teaching trading systems.
Learning a trading system is the easy part. Mastering it requires work and a proven process.
This is what we help traders with.
Our Confidence Builder Method (CBM) helps you build a solid foundation of skills, by showing you actionable data at every step in the process.
Our Mission
To help you become consistently profitable with a trading system that is perfectly aligned with your personality and lifestyle.
Once you have completed the steps successfully with one strategy, you can apply it again and again, to build your arsenal of profitable trading strategies.
But if you don't master the process, you will continue to be frustrated and jump from system to system.
"Your Forex Strategy Development Course has added so much structure to the way I produce, test, and analyze a strategy. I definitely think it belongs on the TOP of the Forex trading courses list."
The Trading Heroes Confidence Builder Method (CBM)
Three Steps to Forex Trading Mastery
Learn and Backtest a Compatible Trading Strategy
We show you how to pick the right trading strategy for you and manually backtest it. Backtesting helps you find out if the strategy has an edge, and gives you valuable practice time.
One of the primary reasons that independent traders fail is because they don't know what to expect out of a trading strategy…or if it even works.
Backtesting helps you figure out if a trading strategy is a hero or a zero.
Never trust anyone that says their trading strategy works. Always test it for yourself.
Beta Test Your Trading Strategy
Backtesting is great, but it doesn't guarantee that you will be successful when you start trading in live market conditions.
There are several factors that can cause your Live Trading results to be dramatically different from your Backtesting results.
This is why Beta Testing is essential. You will find out if there are any flaws in your strategy…before you start risking real money.
Step Up to Live Trading
When you are happy with the results in steps 1 and 2, then it's up to you to make the decision to trade live.
If you decide to pull the trigger and go live, things can still go wrong. We give you proven methods to help you review, practice and optimize your trading strategy.
At this point, you should have a ton of confidence in your trading strategy.
If this makes sense to you, then this FREE course will show you exactly what to do next...
Get Started With The FREE Quikstart
Learn how to leverage the 3 steps in the Confidence Builder Method (CBM) to improve your trading.
Enter your email below and get the Quikstart Course delivered to your inbox...