A FEW PLACES THAT WE'VE BEEN FEATURED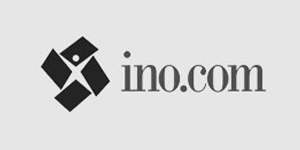 You've always known that you are meant to have, be and experience more in your life.
But day after day, you go to the same job, collect the same paycheck and wonder how you can break out of the cycle.
Years can go by, feeling like you're stuck in the same place.
Tick-tock, tick-tock...
Since you're here, you probably see trading as a way to create more freedom and fulfilment for yourself.
A way to break free from boring routines and step into resonance with what really excites you.
Trading can give you that life, but you need the right information, strategies and guidance to reach your full potential. This is what we love to help people with.
Trading Heroes Helps Traders Develop Reliable Trading Skills
"Your Forex Strategy Development Course has added so much structure to the way I produce, test, and analyze a strategy. I definitely think it belongs on the TOP of the Forex trading courses list."
"I have been trading the Zen8 method since May of 2019. I am convinced it is a solid system with great potential. I love trading without a stop loss! I also love that there is so much flexibility, so many ways to trade this. Once you understand the concept and get comfortable with it you can totally make it your own."
"Hi Hugh,
I really enjoyed your course. I came across hedging a few months ago and it intrigued me, so I searched for something more in-depth and I'm really glad I found your course. I really liked the three examples of how you got out of the losing trades, it gave me a whole new perspective on trading. So great job on that and thank you for making the course!"
Our Mission
We are passionate about helping you master profitable trading strategies because that will help you create more personal and financial freedom in your life.
Trading can also improve your life beyond your finances…
It can challenge your mind, allow you to live and work anywhere in the world, and help you become the best version of yourself.
Download the FREE Beginner's Guide to Forex Hedging
Learn the most misunderstood trading method in Forex trading.
Enter your email below and get the PDF delivered to your inbox...